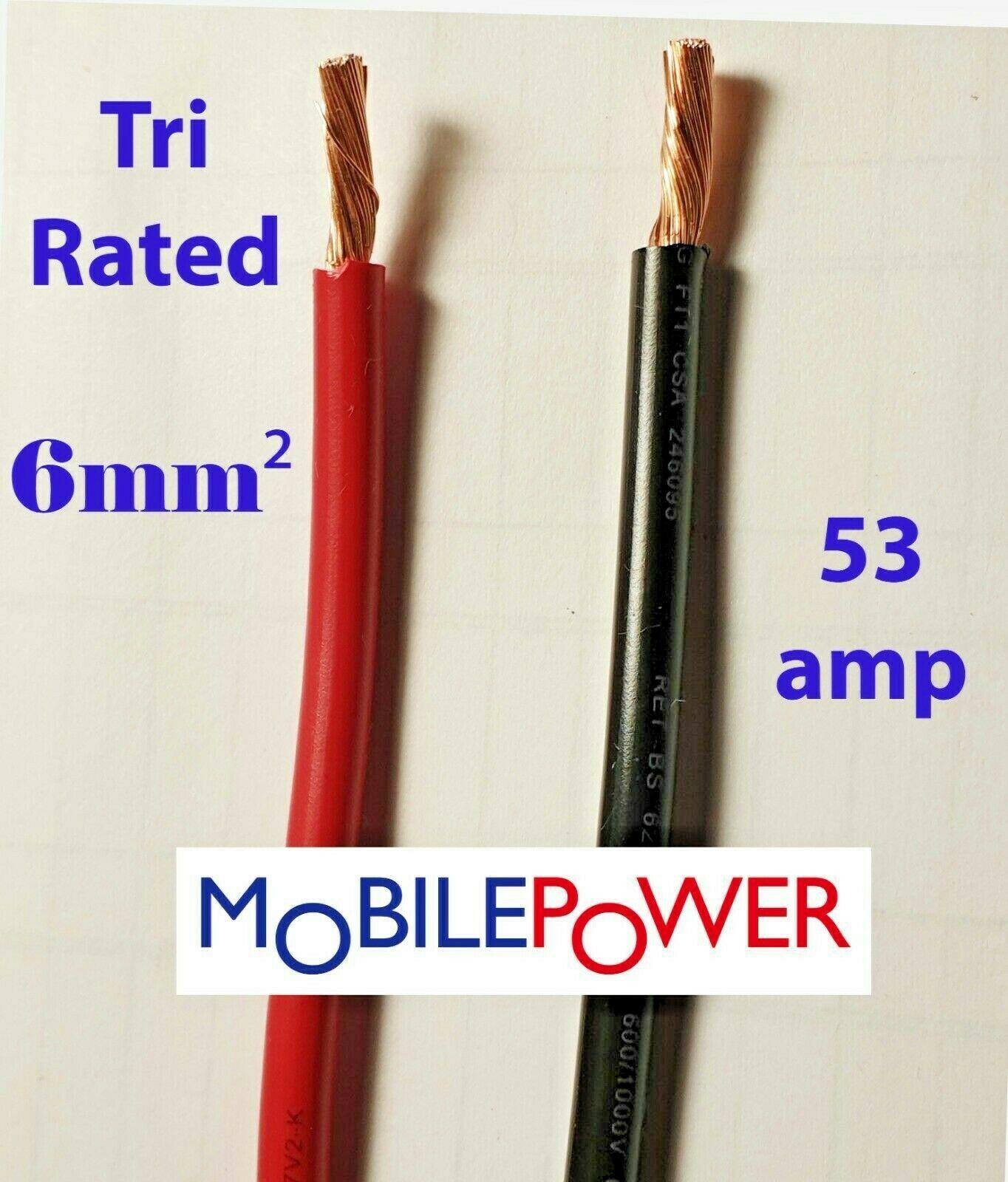 6mm² Tri rated Cable 53a 12v 24v Red or Black By the Metre
• ALL electrical cable is sold by surface area mm² NOT Diameter, if you need a specific diameter please ask, it is usually one or two sizes larger than the mm² size.
6mm² TRI-RATED CABLE STANDARDS & APPROVALS
Awg 10 - Amps 53 - Insulation Thickness 0.8mm - Overall Diameter 4.85mm
British Standard Institute - British Standard BS6231 Type CK. This standard covers single core PVC insulated flexible electrical cables of rated voltage 600/1000V for switchgear and control gear wiring.
British Standard BS6231 Type CK specifications require this high temperature cable to operate at a maximum temperature of 90oC in continuous use, however tri rated cable has a maximum operating temperature of 105oC in order to also comply with UL758 and CSA 22.2 No.210.