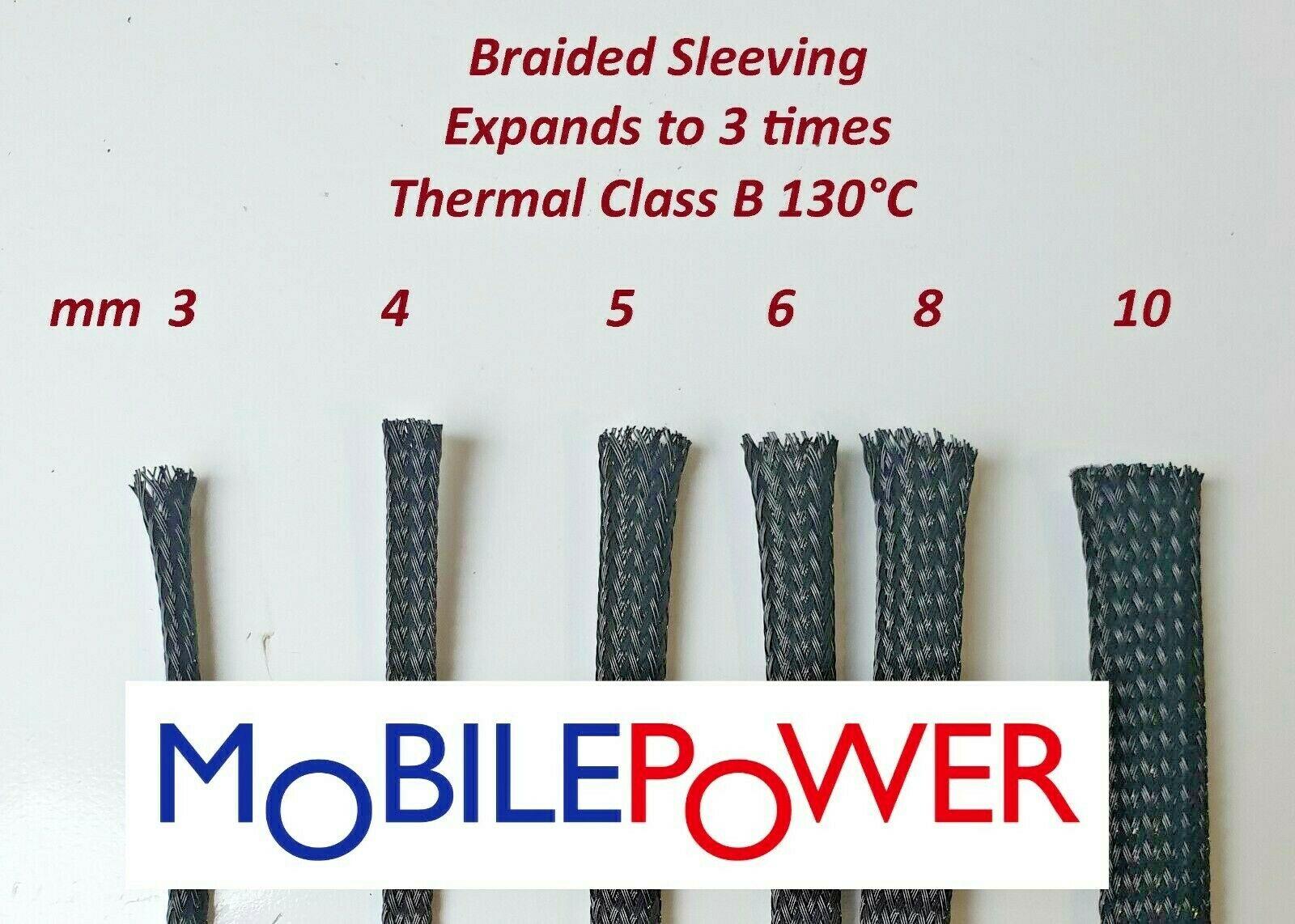 Expandable Braided flexible Sleeving by the metre Black 3 times expansion
Expandable, close weave braided, produced from polyethylene terephthalate monofilaments. The special braid construction permits the sleeving bore to be expanded up to 300% and a particular feature is its retention of roundness. Exhibits self- extinguishing characteristics and will operate at temperatures within the range of -70°C to +150°C. Offers excellent resistance to damage by mechanical abrasion and repeated flexing. The monofilaments will resist attack by all common fluids.
PET-monofilaments / PET-monofilaments and texturized PET-yarns
" Automotive Industry
" Electrical Industry & Electronics
" Cable Management & Wiring Looms
" High Temperature & Abrasion Applications
" E-Mobility
Excellent protection against electrical, thermal and mechanical stresses is provided for cables, strands and conductors.